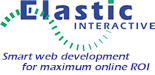 Our custom online & back-office applications have saved our clients over $8 million dollars since 1999.
How Much Can We Save YOU?
Touchstone Energy - Co-op Web Builder
Touchstone Energy wanted to give their energy cooperatives the ability to easily create and maintain web sites. So we built "Co-op Web Builder" -- a custom web site building CMS (Content Management System) built in Drupal that offers easy-to-use features for novice and advanced users, such as:

Novices would not be intimidated -- it's very user-friendly. And if you hit a snag, you can call the Web Builder help center. They're unbelievably awesome with their customer service.

unlimited number of pages and complete control of menu navigation and sub-menus
ability to add forms and designate email receiver distros
upload and resize images and documents
easily create links—including to Facebook, YouTube and Twitter
Full 7x24x365 access
The system was launched in November 2010 -- targeting to get 70 web sites live, but as of July 2013 there are over 330 cooperatives with a Co-op Web Builder account, and a whopping 186 total live web sites built using Co-op Web Builder! Elastic Interactive also managed customer service from 9am-7pm Mon-Fri for the first year of service.
Per the Phase 2 announcement from Touchstone Energy, functionality was added to allow cooperatives to add slideshows, multimedia, set dates to publish or unpublish a page, an alternate version of the home page in case of emergencies, and the ability to create user groups and password-protect parts or all of the site (for intranets, extranets, etc.). Next phases will include the ability to have mySQL databases, Javascript and PHP code. For more news on Co-op Web Builder:
Samples of live web sites: